Retail spaces can still have a big presence without a massive space. With the continued Coronavirus pandemic, many retailers are downsizing drastically. For new startups, the current climate is forcing them to consider how a small space could decrease their overhead. This has brought a surge in the need smaller retail locations. There are many industries where retail tenants flourish in a minimal amount of space. These retail tenants fit well in mixed-use centers where they both benefit from foot traffic and bring new customers to adjacent and nearby businesses in the development. As a landlord, this may leave you considering how to split larger spaces and fill smaller footprints in the near future.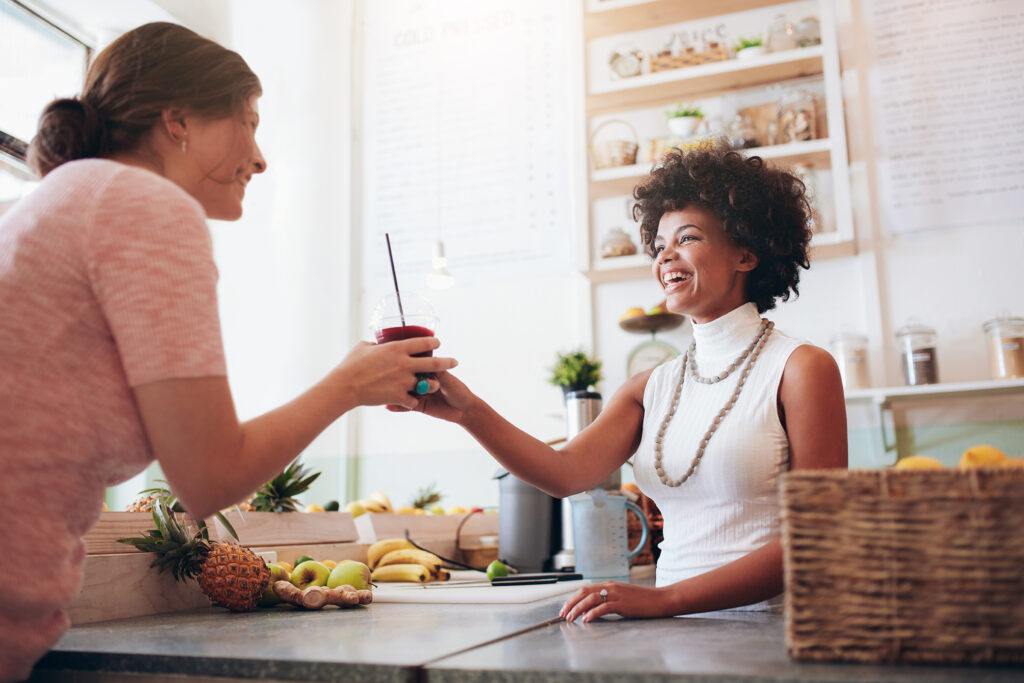 In the spirit of minimalism here are some of the Top 5 retail concepts that can fit in less than 1,000 square feet to bring their retail dreams to life.
Juice Bars
Juice bars are a great small concept needing minimal space to provide healthy food and drink options to consumers on the go. Often a neighborhood centric option, these concepts are a perfect addition to multiunit spaces to attract health-conscious customers to shopping centers who are looking for a healthy food alternative. Some examples of juice bars are Green Crush and Boba Smoothies, which are currently open to franchising opportunities.
Phone Repair Shops
Phone repair shops seem to always be in demand and are certain to attract consumers of all age ranges. As a growing service in a digital age, a phone repair shop can provide your customers with a convenient alternative if there is a telecommunications retailer in the vicinity. Bad Apple, based in Utah, is one example of a chain that has expanded rapidly, now with 8 locations.
Title Companies
Small offices can be a nice way to fill more hidden spaces in your complex. A title company is an especially great fit as consumers spend very little time within the confines of the office. Title companies verify that titles have the right to sell to property buyers, making the need for massive space not much of a necessity. Perfect for a smaller concept multiunit option. Northern Title has 14 small locations across 3 mountain West states. By having numerous small offices, they are able to service more customers, more conveniently.
Specialty Food Stores
Specialty food stores bring a niche market into a community. If you are looking to bring food enthusiasts and a community-driven market to your multiunit space, a specialty store is a great addition. Offering a range of options that include unique food or drink imports, specialty food stores can spice up the type of consumers and traffic that enter your multiunit shopping center. While Caputos Market in Salt Lake City has a large location, they also have 3 smaller neighborhood location bringing more foot traffic to those nearby stores.
Barber Shop
Attracting customers to your retail unit through a barber space is a perfect addition to a community-driven multiunit atmosphere. Barbershops create a balance of morale and community while providing services to all age ranges. Consider this concept to fill for both a barbershop or individual salon suite. An example of a small thriving barbershop is Amstel Barbershop, with 3 Delaware locations
Do you have a small space you're looking to fill in your centers? Are you breaking up a larger retail space to attract smaller, local tenants? Retailsphere can help you find popular, local brands that customers will enjoy visiting. Schedule a demo today to see how simple reaching out to and attracting new tenants can be.