Pharmacies not only provide essential service for their communities; they've also long been innovative spaces that lead retail trends. From the soda fountains of the 1950s and earlier to providing some of the simplest and most accessible sites for COVID-19 testing, pharmacies are often ahead of the game. Pharmacies provide medication and face-to-face (sometimes life saving) advice from a pharmacist, along with shelves of snack food and toiletries. All of this makes them a powerhouse tenant option for your open space. Here are the top 5 expanding brands you should consider: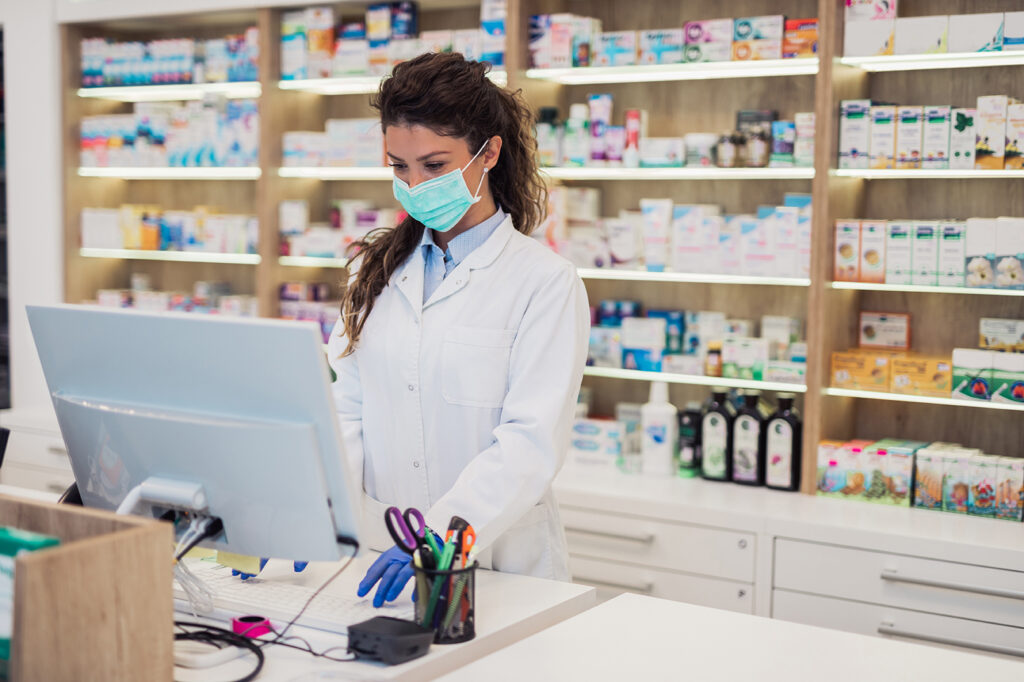 CVS
CVS leads the pack as not only one of the fastest growing pharmacies in the country, but also as one of the most innovative companies of any kind. Over the past decades, CVS has stepped up to provide holistic wellness for their customers by increasing their stock of healthy snacks for speciality diets (like keto or paleo options) as well as selling topical CBD products, making it stand out from other chain pharmacies. Their minute-clinics also provide drive-thru COVID testing, keeping employees and customers safely distanced and providing an essential service.
RITE AID
With over 300 drive-thru testing locations across the country, Rite Aid is also a top choice for those looking to rent to a combination pharmacy and healthcare provider. Rite Aid also announced a $700 million overhaul and expansion of their brand, which includes increased interaction between pharmacists and patients as well as the addition of a delivery service, which will be a unique perk to adding Rite Aid as a tenant.
Kroger
Already leading as one of the country's most popular grocery stores, Kroger's pharmacies are also trusted and easily accessible. Kroger goes beyond picking up prescriptions and has added over 160 Little Clinics to their locations. These clinics provide vaccinations as well as diagnose and treat minor illnesses. Patients looking for a one-stop-shop will find all their needs met with a Kroger pharmacy.
Costco
Costco may be members only, but their 459 pharmacies are open to all customers, with or without a Costco card. Costco continues to expand across the country, and their pharmacy provides low-cost flu vaccines and innovative tools specifically tailored to aid in Medicare and Medicaid services. Costco's famous $1.50 hot dog meal at their cafe, also open to non-members, and discount gas stations (members only) add extra bonuses for landlords looking to add more value to their vacancies.
Publix
Publix, a well-known southern grocery store chain, is working hard to innovate within their pharmacies. Recently partnering with Anderson Family Cancer Institute, the company has opened a branded in-hospital pharmacy to provide quick access to medications for carcinomas, leukemias, melanomas, lymphomas, and sarcomas. Patients of the hospital will get their first prescription filled at the hospital's Publix pharmacy, which will then lead to a seamless transition to their local neighborhood Publix pharmacy. A tenant like this not only breeds goodwill in the community, but it also provides speciality care customers can't access elsewhere.
Pharmacies offer a variety of services to their customers, and provide quick, convenient service to those looking to save time. Pharmacies may also fit well inside other retailers, and they're guaranteed to be in high demand both during pandemic lockdowns as well as in the "new normal." If you'd like more info on pharmacies expanding in your area and insight into which ones might be the best fit for your space, schedule a Retailsphere demo today.