Studio fitness centers, or "boutique" studios, are riding an up-cycle in the health-club business. With growth of more than 100 percent among fitness concepts in the past five years, the segment remains an out performer. Studio clubs have an intimate feel with personalized instruction and are quick to advance the latest fitness trends. They're increasingly wooed by developers of mixed-use centers to help draw traffic to adjacent shops and services, plus provide a much-appreciated built-in amenity for residents. Here are five of today's rising boutique fitness stars.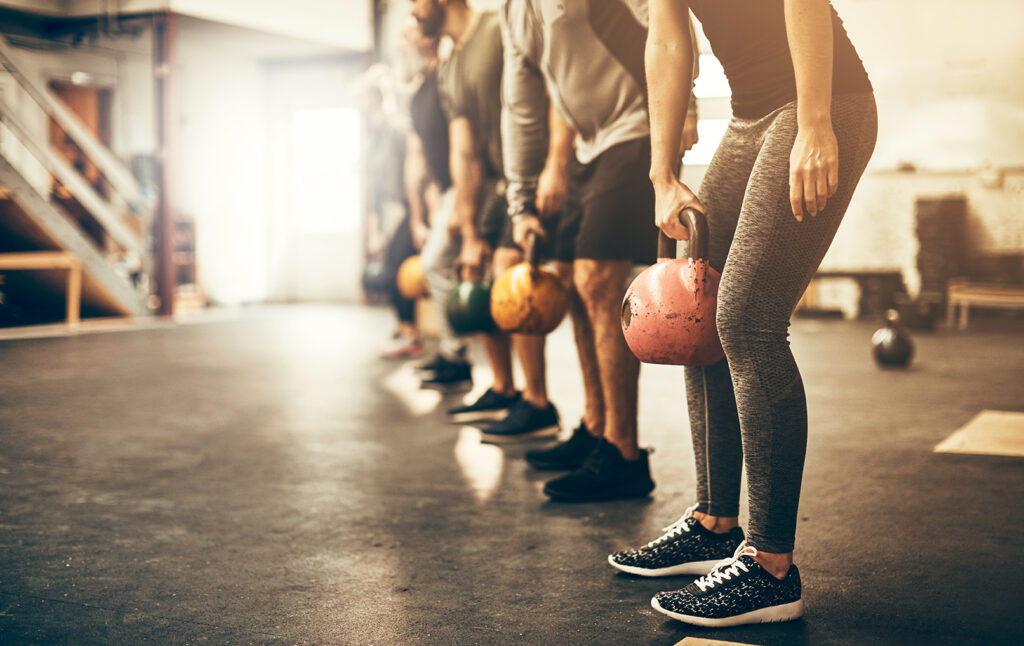 CorePower Yoga
CorePower Yoga is literally a hot concept: most classes are heated for ease of stretching and injury prevention. At any temperature, yoga promotes cardiovascular health, flexibility, mindfulness and stress-management, research shows. The industry leader with 200-plus national locations, CorePower offers modern spa-like surroundings and classes of varied skill levels. Heated Yoga Sculpt classes incorporate weights, while beginner-friendly classes have lighter offerings. The chain seeks studio sites throughout the U.S. and is space-flexible; locations stretch from 1,800 square feet to more than 5,000 square feet.
Orangetheory
Studio-fitness chain Orangetheory has grown at a heart-racing pace from one to more than 1,200 locations in all 50 states (and 23 countries) in just 10 years. It's done so by taking a HIIT - an acronym for high-intensity interval training - and tailoring workouts that are "science-backed and technology-tracked," ushered along by inspiring coaches. The Orangetheory theory: clients lose pesky belly fat faster this way than with low-intensity workouts, as they advance through five different colored heart-rate zones. Orangetheory seeks hundreds of new studio sites with an approximate 3,000-square-foot footprint, in upscale locations in both established and growing markets.
Pure Barre
Belly up to the Barre, developers. Pure Barre is a well-established chain of nearly 550 North American studios focused around the handrail - or barre - used in ballet. Its total-body workouts produce benefits similar to yoga and Pilates, including increased clarity and mind-body awareness. Barre strengthens and tones minus the bulk-building, and improves posture, balance and agility. Classes range from "low-impact" to "total-body." Studios tend to be 1,000 to 1,800 square feet with a sweet spot of around 1,500 square feet. Pure Barre is seeking hundreds of franchise opportunities around the country.
Solidcore
Targeting the human body's small-twitch muscle fibers for crucial stamina-building, Solidcore takes resistance training and full-body conditioning to new levels, while offering a souped-up twist on Pilates and boot-camp-style fitness disciplines.
Using exclusive patented machines, Solidcore offers intense 50-minute workouts to help clients build long, lean muscle. One of the fastest growing fitness firms in the U.S. with 70 studios and in excess of 100,000 clients (including former First Lady Michelle Obama), Solidcore is a fitting choice for modest-size spaces from 1,800-3,000 square feet.
SoulCycle
There's no spinning it, SoulCycle is among the top stationary-cycling studios in the U.S. (and Canada and England) with 100 high-intensity overall locales. The chain's cardio and muscle-toning classes, held in dark, candlelit studios, give patrons both a physical and mental boost; cyclists say they emerge from sessions feeling like their best selves. Patrons ride to the beat of one-of-a-kind music playlists led by "rock star" instructors as they experience out-of-saddle moments. An hour of high-intensity cycling can torch from 500 to 900 calories; bear weights and burn more. SoulCycle entered Michigan in 2020; its studios range from 2,000 to 5,500 square feet. Have a cardio party at your center.
Do you have 1,500 to 5,000 square feet available in your center? Luckily, all of the concepts listed above are expanding across the US. As people begin to look for activities post-coronavirus quarantine, they could be flocking to your center for a work out. Let Retailsphere help you identify and reach out to the right people to bring a new experience to your vacant space. Schedule a demo today.